Brett Sandala
Founder and CEO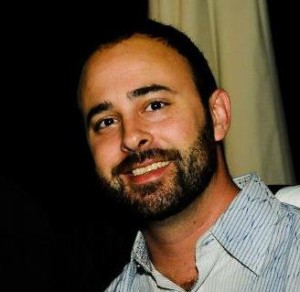 Brett Sandala is a writer and marketing consultant specializing in online branding and social media marketing, and the founder of Ocean Drive Social.
With several years of experience at a leading news magazine and website, Brett was one of the earliest Social Media Editors in the business, combining expertise in editorial, marketing, and technology to find novel approaches to online promotion and sales.
"Social media for business is all about trends and opportunities. By understanding those trends, we use the energy behind them to create new opportunities."
At the same time, Brett was creating, marketing, and selling several original clothing brands and building what would become a leading international music brand.
Brett's day job experience in news and marketing combined with his after-hours work on independent projects to form a unique foundation and a forward-thinking, innovative approach to online branding and marketing.
Since founding Ocean Drive Social in the summer of 2013, Brett has worked with local and international clients using mobile, viral, and social media technology to drive business. Through Ocean Drive Social, Brett also works with several non-profit organizations to create cost-effective and result-oriented methods of promotion.
Brett graduated from University of Central Florida with a BA in English – Creative Writing in 2005, with graduate studies in Political Science – International Relations.
Connect with Brett on LinkedIn.